Capytech was founded by Jason and Damian. They both share backgrounds in the UK and Australian militaries with decades of training and operational experience. They also share a love and deep understanding of technology.
Having expanded the team with talented designers, Capytech has the unique mix of experience to meet your e-learning requirements. We will determine your specific needs, and build bespoke solutions for your company.
We pride ourselves in our customer service, innovative project management and communication. If you want to learn more, then please Get in Touch.






Eman
Head of Quality Assurance
















Mike
An Operations Manager at heart! Mike loves to find the simplest solution possible from work-related tasks to general day to day activities. Late 2014, he developed a part-time project for Capytech that was just supposed to be running for months. The rest is history! Now, he's been managing the company's day to day operations as a full-time employee and a part of the Capytech Management Team. He has a love and hate relationship with spreadsheets.

Danica
A dynamic team player with an extensive experience in multimedia, Danica is a highly creative Designer from the Philippines, who sets foot on Capytech in 2016. By early 2017, she was appointed to be a Lead Instructional Designer and Team Leader. Soon afterwards was sent to Dubai to work with Majid Al Futtaim Properties. It was a tough decision and a huge responsibility, but she was able to pull it off! 2017 was indeed a rollercoaster ride, and of course she couldn't have done it without the team!

Feriza
A graphic artist from the Philippines who is passionate about Art, regardless of medium. Through travelling, she gets to explore new things and meet new people who helped her unleash her creativity. In 2017,Feriza joined Capytech as a Graphic Designer. Designing e-learning courses was something new to her. But through her willingness and passion, she was able to easily adapt and soon fell in love with it.

Nicole
Taking pride in having good eyes for design and quality as well as having good analysis and comprehension skills, Nicole Aplita is a self-driven young professional. Having the lust for both growth and knowledge and being someone who finds pleasure in solving simple to complex problems, she has ventured into the field of Information Technology specifically Web Development, and Design where she is able to "create, improve, and influence". Acknowledging the impossibility of achieving perfection but also using the goal of perfection to achieve excellence in the things she puts her head into, lead her to being one of the Lead Designers at Capytech after just a span of 1 year. Given the mentioned skill set, she is currently leading several teams and projects. By training her team and giving talks on ICT related conventions, she believes to be growing and serving her purpose on helping others grow. Lastly, she fuels her imagination by all the good things around her such as gaining new experiences, unravelling new places, meeting new personalities, and most especially, beauty and art.

JR
JR is part of the Developer group. His coverage includes a wide range of web-related concerns, from maintaining the company site and client LMS to customer support, report generation and newsletter creation.

Enrique
A man that is full of curiosity, innovation, and always determined to find ways in solving problems, he is Enrique. He has been creating and developing web applications for almost four (4) years and firmly believes that when it comes to technology, every problem will come in handy.

Emy
Emy is the head of quality assurance in Capytech, making sure all the outputs made by our team are perfect, Arabic language is applied correctly as well as the overall quality. Besides all these, Emy has a bubbly personality, she loves spending her time by knitting, drawing, listening to different songs and of course meeting new friends.

Alyana
Alyana is a Senior Graphic Designer at Capytech. Away from keyboard, she's a dancer, enjoys poetry and a hashbrown addict. Though she stands short in height, she wants to be better at her craft and make a big difference.

Kendrick
Kendrick Rico is an Animator and Junior Graphic Designer at Capytech. Graduate of Bachelor of Science in New Media and Computer Animation from Ateneo de Zamboanga University. His optimistic attitude and hunger for knowledge are his strength in achieving his dreams which also applies with his passion on Multimedia field. Ay-Oh!

Alted
Alted is a Senior Designer who works as a Graphic Designer, Video Editor, and Animator at Capytech. He is known for his cheeky childishness and humor, but also for his bright personality and loyalty to his work.

Donessa
Works as a graphic designer for Capytech. Has a quiet personality who loves illustration, approachable and does her best to be efficient at work.

Anthony
Anthony graduated at Ateneo de Zamboanga University and a Senior Designer/Developer at Capytech. His motto of work "The eyes are useless when the mind is blind.

ER
E.R is a Senior Instructional Designer at Capytech who's task is to create corporate but fun looking slides in Storyline 360 to be used by schools, companies, etc. What keeps E.R. going is the thought, "You should never be sad. Because the opposite of sad is das and das not gud."

Abraham
Bam2 is a Senior Instructional Designer and one of Capytech's trainer, challenged by Storyline's ready-made scripts/triggers; he enjoys the idea of mismatching and developing weird and innovative functionalities for Storyline (mostly games, c'mon who doesn't love games). He believes in the reality that "A hen can lay only one egg in a day and will have some days when it does not lay an egg at all."

Carl
Carl is a Senior Graphic Designer/Developer at Capytech who studied New Media and Computer Animation. Carl had a dream about Arnold Schwarzenegger once, he told him "Ignore the naysayers", Carl woke up and now he dreams to be Arnold, while following that one phrase he told him; Ignore the naysayers.

Joshua
Joshua Peña is a Senior Instructional Designer who uses Storyline 360 to develop modules in Capytech. He believes on the saying "when life gives you lemons, give lemons your life".

Ian
Ian is a graduate student at Ateneo De Zamboanga University. He studied New Media and Computer animation and is currently working as a graphic designer/developer at Capytech.

Abdel
Abdel is an Instructional Designer for Capytech. Graduate of Bachelor of Science in Management Information Systems from Ateneo de Zamboanga University. Always hungry for new creative ideas, searching for creative inspirations to improve design skills step by step.

Joshua
Joshua Nacionales is a graduate student of Ateneo de Zamboanga University with a bachelor's degree in New Media and Computer Animation and is now using his artistic skills to contribute instructional designs for the industry.

PG
PG is a growing Filipino artist and animator who aspires to work in the Animation Industry for both Feature and Television as an animator, voice actor, and show runner in hopes to tell stories that influence/teach/entertain kids and adults alike.

Kendrick
Kendrick M. Fernandez is a Graphic Designer and an Animator who is passionate in what he does and works hard to achieve superb quality designs.
Lovely
Lovely is a Graphic Designer who is passionate about storytelling and illustrating. When she isn't working, you'll find her prowling restaurants for something to eat or sketching at home.

Joshua
Joshua is a graphic designer and an animator who aims to create quality designs and engaging animations for client delivery.

Rosette
Rosette Caoile is passionate about her craft like most artist, enjoys coffee every afternoon, to let the creative juices flow. She loves and enjoys graphic design, 3D modelling, drawing and painting. The only things that give her nightmares are anchor points, polycounts, and unresponsive software especially when she doesn't recall if she pressed ctrl+s.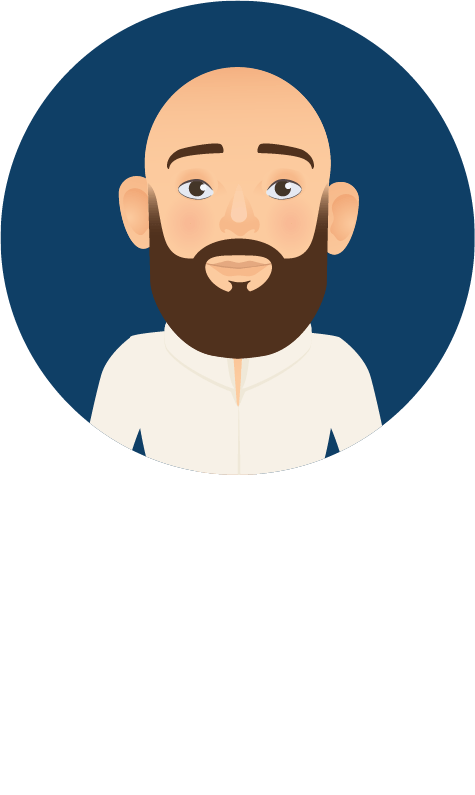 Damian Hehir
Damian knew when he was young what he wanted to do: join the military and study Computer Science. He was lucky enough to achieve both by joining the Royal Australian Air Force.
He served in the Air Force for almost a decade leaving as the chief Instructor at their School of Fighter Control. He has now spent almost ten years instructing and managing training in the Middle East.
Jason Satterly
Ever since Jason was given a Commondore 64 for his 10th birthday present he has loved technology. 34 years later and nothing has changed, his passion for technology has continued to grow and led him to the proudest time in his professional life, Capytech.
He had a distinguished 24-year career in Royal Air Force, flying on the E-3D AWACS as an instructor. Jason now combines his passion for technlogy with his years of teaching to create products that aim to improve the learne's experience.
xvideos
,
xnxx
,
xvideos
,
porn
,
xnxx
,
xxx
,
sex việt
,
tiktok download
,
sex xxx
,
Ucf Football Espn
,
Netflix Premium
,
pornxnx
,
Free brazzer
,