Custom E-learning Modules
We are Arabic and English E-learning Specialists
One of the best ways to enhance skill is through e-learning.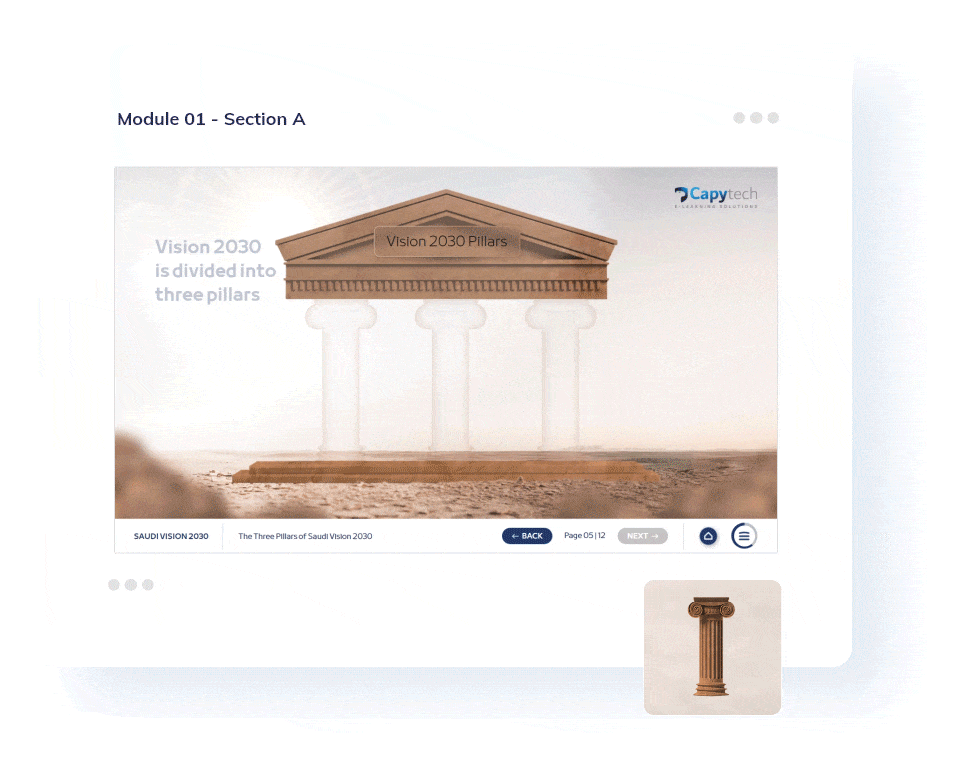 However, an important part of this online training is to ensure that the content is relevant and consistent to your organisation.
This targeted training is guaranteed to greatly improve performance and increase results in the workplace, and this is where Capytech comes in!
Capytech are specialists in creating Arabic and English custom e-learning modules that are designed to help your employees retain the information and to keep them engaged throughout the training experience.
1. We take your written
content and help rewrite
for e-learning if needed.
2. Organise a kick-off meeting and
explain the process and overall
project management procedures.
3. The Capytech Creative Team will
conceptualise your content, analyse
your branding, Storyboard the module
and work with you on any feedback.
4. Our Instructional Design Team develops
the module and collaborates with you to
guarantee the training is to your exact
requirements.
Have a play around with our English and Arabic demo module below and imagine this creativity with your own content. Select Arabic or English and begin the e-learning experience!
Our Instructional Designers will create content that is interactive, engaging and motivates.
xvideos
,
xnxx
,
xvideos
,
porn
,
xnxx
,
xxx
,
sex việt
,
tiktok download
,
sex xxx
,
Ucf Football Espn
,
Netflix Premium
,
pornxnx
,
Free brazzer
,