Capytech expands into Saudi Arabia
Despite the current climate, here at Capytech, we are taking a moment to celebrate some good news.
We have recently partnered with the Saudi based human resources company iHR in a collaboration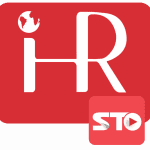 which will enabled them to offer their clients our world-class e-learning, and for us to widen our customer base and move into the ever-growing Saudi market.
This is exciting times for us, as we use the knowledge we have gained from our success supporting large corporates and government organisations in the UAE, and move into this increasingly vibrant market. The Saudi Government's Vision 2030 initiative has kick-started investment in the country, and with our cultural awareness and ability to produce top-quality Arabic content, Capytech is ready for the challenge.
As well as a virtual presence, we are hoping to visit Saudi soon and attend some of their trade shows COVID-19 permitting!
So, despite 2020 being a bit of a bust so far, Capytech is still striving to move forward and support organisations to develop e-learning they can be proud of. The importance of which has never been clearer than it has been during these turbulent times.
If you are interested in developing e-learning, or just want to have a quick chat, contact us via our website.
xvideos
,
xnxx
,
xvideos
,
porn
,
xnxx
,
xxx
,
sex việt
,
tiktok download
,
sex xxx
,
Ucf Football Espn
,
Netflix Premium
,
pornxnx
,
Free brazzer
,